Governance and Leadership
CMInstD, FCPA, MAICD
GOVERNANCE | EXPERIENCE | INTEGRITY
Sue has extensive C-suite and governance experience across financial services, ICT, energy, transport, global transport and supply chains, central and local government sectors spanning domestic and international markets.
A Fellow of Certified Practising Accountants Australia, Sue is the Deputy Board Chair and Chair of the Audit & Risk Committee of the New Zealand Infrastructure Commission Te Waihanga; the Independent Chair of the Audit & Risk Committee of Hutt City Council, the Advisory Chair of Lagom Group, a Director and member of the Finance, Audit and Risk Committe of Quotable Value Limited and a Director of Quotable Value Australia Pty Limited.
She is a former member of the Advisory Board of the Graduate School of Business at Auckland University, and until June 2020, an Independent Director of NZX listed Mainfreight Limited. Other positions held include Group Chief Financial Officer of Auckland Council, Director of Consultancy at PwC, Executive Director of the Commonwealth Bank of Australia and Chief Operating Officer of Westpac Asia.
Sue's core values of ethics and integrity support her relationship, communication and influencing strengths, leading by example to "do the right thing".
NZIM
LEADERSHIP | INSPIRATION | COMMITMENT
Since founding Brosnan Construction in 2010, Phil has led the company from strength to strength to now boast a professional team that provides exceptional expertise, efficiency and integrity in construction.
His career in construction spans over 30 years, beginning in 1985 as an apprentice carpenter in Dunedin. Working with the same national company for 23 years, Phil worked his way to project management and business management before moving to Auckland in 2004 where he eventually founded Brosnan.
As Managing Director for Brosnan and Bettabuilt, Phil oversees projects undertaken by both companies; his leadership and ongoing input is integral to both company's success.
Professionalism, commitment and enthusiasm are three key traits that are attributed to Phil's success and he applies them in every aspect of his varied role.
He is passionate about developing excellence in the New Zealand construction industry with an overriding commitment to client success and long-term relationships, that ensure the best outcomes.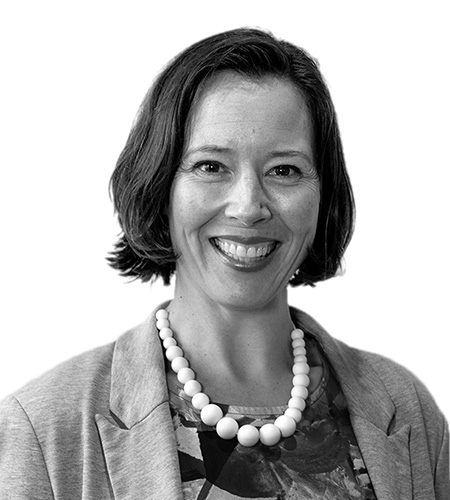 BArch, MArch
PERSPECTIVE | INNOVATION | SUSTAINABILITY
Pamela is an independent Innovation Consultant, specialising in the built environment, growing start-ups and providing future-focused governance to businesses worldwide.
In 2010 she founded the peak body for innovative construction, PrefabNZ. She was the CEO there for ten years, enhancing her understanding of construction from a unique and valuable perspective, particularly around sustainability, offsite manufacture, 3D printing, robotics and automation.
Pamela has broad governance experience, particularly in the Wellington region, and within other construction-related organisations. She has a Master of Architecture qualification and represented New Zealand at the Winter Olympics. Pamela has been the lucky recipient of several awards and appointments, most recently the Victoria University of Wellington Alumni Award (2019) and an honorary appointment as Adjunct Professor (2020).
For Pamela, business is a personal endeavour where every effort is made to build warm, enduring relationships with colleagues and stakeholders.
NDAT, NZCQS
COLLABORATION | DETAIL | SOLUTIONS
Craig's more than 30 years of construction industry experience spans a wide range of roles, including draftsman, independent contractor, site manager, design manager, project manager and project director.
His unique diversity of experience underpins a stellar career that has seen him lead and deliver high profile projects ranging in value from $3m to $220m in New Zealand, Australia and the United Kingdom. Craig is known for his collaborative approach in developing detailed methodologies and buildability solutions on complicated projects.
Gaining trust and buy-in from clients, stakeholders, and delivery partners is a fundamental skill for Craig. This led him to be a finalist for the Coronet Peak Base Building and an NZIOB Excellence Award (2010) for projects Under $80m.
Craig's focus on quality and determination to deliver the best results guarantees our clients success.
Executive MBA, Bachelor of Construction (Construction Economics)
"Geoff is a new-generation construction leader that is pushing Brosnan and the industry forward."
-Malcolm Fleming, Chief Executive, NZIOB
Geoff's passion for achieving excellence in construction is driven by personal experience. Having experienced the trauma of a leaky home himself, he is highly empathetic with those in a similar position. This has inspired Geoff to pioneer a company vision geared toward building confidence in construction.
As CEO of Brosnan, Geoff has developed customer-focused business structures and methodologies that minimise disruption, ensure quality and provide cost transparency, as applied to building remediation, refurbishment, and restoration.
Geoff remains closely connected to the customer's situation, leading a dedicated and passionate team that place this shared purpose and vision at the heart of all they do. He consistently seeks to understand the customer's challenges, champion innovative solutions that challenge the status quo and drive continuous improvement for Brosnan and the construction industry.
"It is through Geoff's thorough technical ability, commercial and political awareness that he can remain calm and professional, whilst keeping his sense of humor. This makes Geoff a pleasure to work with. Geoff is a trustworthy, and approachable individual whom I have every confidence in".
-Hatish Padharia, MRICS, Director, Perficio Consultants Ltd
National Diploma in Business Studies, Higher National Diploma in Business Studies
"A contract tells us to do certain things, but it comes down to delivery and how we deliver things. This means confronting issues and being solution orientated in everything we do."
- Andre
Andre focuses on building trusting relationships and working collaboratively with clients.
He is quick to understand the complex nature of remediation projects and the challenges that arise. Taking responsibility and always working toward a solution is paramount to him.
Andre thrives in situations where there are challenging methodologies or approaches requiring detailed specialised input. Where others will accept the brief, Andre leads his team to consider all angles to make things less disruptive to the customer and provide delivery confidence.
For Andre, working in Brosnan means being part of a growing organisation with integrity that offers a real opportunity to follow its vision. For him, satisfied customers recommending Brosnan within their networks is a sign of success and culmination of the whole team's work.
"Brosnan's advice was well received by both the Architectural and Structural Engineering consultants. Brosnan's cultivated a positive working relationship with all parties involved in the project. They effectively communicated throughout the design phase, putting forward recommendations and solutions that were able to be implemented in a collaborative way."
- Richard Moore, White Associates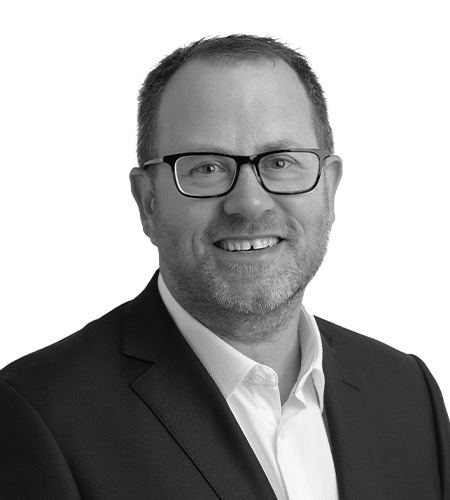 Bachelor of Construction Quantity Surveying
For Martin, every successful project delivered is the foundation to the next.
Martin sees establishing the Wellington operation as an exciting opportunity to bring Brosnan's vision for confidence in construction to the area and offer a genuine alternative to the established names. Relishing the opportunity to develop an operation from its conception, Martin has quickly grown a team motivated to make its mark. He feels that being part of Brosnan offers his team opportunities for learning and personal growth within a more personal company culture.
Martin's 25 years of local experience in quantity surveying, estimation, and construction programme management combined with Brosnan's specialist building remediation, refurbishment and restoration capability means Wellington customers can now access innovations and methodologies previously not available to them.
In joining a specialist provider, Martin enjoys working closely with customers facing specific challenges. By understanding their unique priorities and drawing on Brosnan's nationwide expertise, Martin and his team develop innovative programmes and methodologies that minimise disruption and provide confidence in delivery time and cost transparency.
National Diploma in Civil Engineering, Diploma Strategic Project Management
"I have worked with Rudi on a number of projects, and he has proven himself a very competent and highly skilled contracts manager. He is a great communicator with a keen sense of precision and professionalism in everything he does."
– Kobus Le Roux, Founder and Director, Le Roux Consulting
Rudi is drawn to construction challenges and the reward of overcoming the seemingly impossible with innovative solutions. He takes satisfaction from delivering an excellent outcome for his customers and sustaining the resulting trusted relationships.
Rudi joined Brosnan to contribute to its growing reputation for innovation and providing solutions whilst delivering a quality product. Within Brosnan's open company culture, he can apply his strengths in programme management, optimising opportunities to the benefit of all involved and challenging the status quo. He enjoys collaborating with all project stakeholders gathering ideas that enable continuous improvement options to flow to current and future projects.
As Regional Manager, Rudi has supported and developed his team into confident industry professionals delivering projects of scale for high profile companies and regional communities alike. He attributes understanding what is important, making a difference for the customer, and building solid relationships with local contractors as keys to his team's success.
Higher National Diploma Civil Engineering
Reece leads his team to collaboratively develop innovative solutions that are customer driven. For Reece, getting great feedback from a satisfied customer is the ultimate confirmation of a job well done.
Producing a good product and having a satisfied client is at the forefront of everything Reece does. He builds very strong relationships with clients, gaining their confidence by quickly solving issues, bringing a spirit of fairness to all negotiations, and consistently looking for opportunities to add value.
A solid background in construction management enables Reece to make experienced based contributions around methodology and the buildability of projects that deliver value for money. In live environments, Reece and his team focus on managing and minimising disruption by establishing pathways for communication and responding to the needs of those affected most.
Reece is also a strong advocate of Brosnan's culture of learning, mentoring and support. He ensures he is always accessible to his team and is someone they can fall back on when needed.
"I can't tell you how many times Brosnan has gone above and beyond for us, which I so appreciate. We have been incredibly fortunate to have such a talented, professional, and committed team. The team culture and integrity is second to none. The result to our complex has been exemplary."
- Carly Stewart, Treasurer, Oak Shores Body Corporate 355492
"I am writing to express my thanks for the way you and your team approached the build of stage 3 at Shotover. It was clear from the outset that your mindset was positive and solution focused. Brosnan delivered a quality build on time.
What impressed and pleased us throughout the whole process was how you genuinely engaged us as the client. It was evident to us you were determined to work and build a product in such a way that satisfied us and met our needs and expectations."
- Ben Witheford, Principal, Shotover Primary School
BIFM Diploma in Facilities Management
Richard helps owners ensure the value created during construction of their building is retained for its lifetime, by applying best practice long-term maintenance solutions.
As the General Manager for Brosnan Maintenance, Richard bridges the gap between building owners and the multitude of building trades and services they need. He works to help solve people's building maintenance problems today and avoid costly issues tomorrow.
Richard sees Brosnan's newly established Maintenance division as a complimentary continuation of the relationship and quality outcomes provided by its building and remediation processes.
Richard's organisation skills and passion for solving problems align perfectly with a career dedicated to building maintenance. Working closely with people and properties means that every day is different, and Richard is motivated by the personal relationships Brosnan's areas of specialisation bring.
Focusing on retaining asset value and solving problems before they happen means Richard considers the short and long-term implications before implementing maintenance systems and processes that work in the real world.